Two great names join forces...


Switch to TOTAL Coolant for FREE
This is an offer unlike any you have ever seen before!
We are so confident you will see an improvement using Total that GoldenWest Lubricants will replace your coolant with one of Total's premium heavy-duty coolants for FREE! That's FREE - No FINE PRINT, No UP CHARGES, No DELIVERY CHARGES, No HIDDEN FEES - FREE!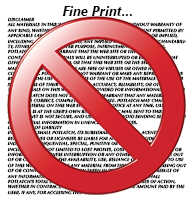 Call Today Call Right Now Call 800-540-5823
Call GoldenWest Lubricants and let them know your shop is in Southern California and get your 1st machine "charged" for FREE
Click here for more information on TOTAL's Premium Heavy-Duty coolants that DO NOT foam under High Pressure or to read more about which TOTAL coolants are for your shop.
Home | Prolong | Contact Us | Links | Forms

1937 Mount Vernon Avenue, Pomona CA 91768-3312 | Toll Free: 1.800.540.5823 | Fax: 1.800.966.5823
International: 1.909.865.3081 | Fax: 1.909.865.4467

All GoldenWest products are manufactured in the U.S.A

GoldenWest Lubricants, Inc. © 2016